Roller shade colors to suit any interior
At Window Fashion, we like to ensure our customers have a wide selection of roller shades, blackout roller shades, light filtering roller shades or dual roller shades to choose from. And we want to make sure that our customers can always get the exact color they require. Whether it's black, white or any other color, we have it all.
Which color window shades to choose?
But which color should you choose for your new window shades or blinds? This is always the conundrum. Is it better to keep things neutral or should you take a risk? It's up to you. To help with your decision-making we have some handy suggestions.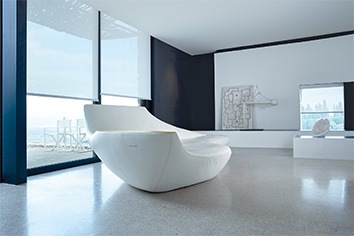 Choose white roller shades for a super chic look
For anyone that prefers a fresh, clean, and minimalistic look, then white roller shades are the way forward. Not only do they create a light and airy atmosphere, but they also really open up a room, which gives the illusion of it being larger than it is. White roller blinds also make an interior look super chic. White floor-to-ceiling roller shades diffuse light exquisitely.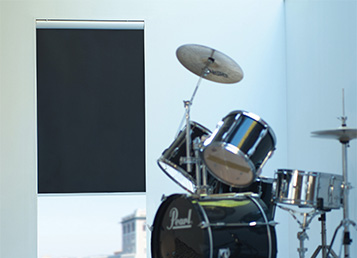 Black window shades offer beauty and functionality
Black roller blinds create real depth and sophistication to a room. Offering real beauty and functionality rolled up in one. This strong color creates a timeless and modern atmosphere to suit any style and taste. A very popular choice in bedroom and media rooms, our black roller shades are made with effective black-out features.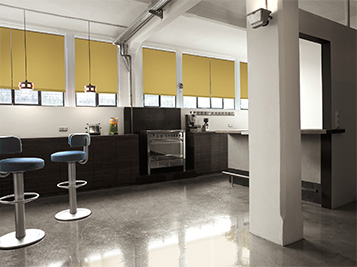 Coordinate or contrast – it's your choice!
A fail-safe strategy is to choose a window shade covering that matches the color of the window trim. As most trims are white or off-white, a neutral color is always a good choice as it will not clash. However, if you would like roller shades to be a design statement, then choose a bold color for your roller blind that will stand out and be a focal point.
Get inspired with natural tones or color pops
Why not choose the roller blind color to match your beautiful flooring, carpets, or cabinets? Then white roller shades, black roller blinds or a muted soft earthy color would be a great way to bring out natural wood tones and really complement any neutral décor. Or why not choose tones to match your accessories like cushions and rugs and get your favorite color to pop. The choice is yours!